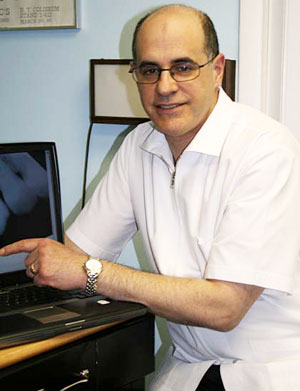 Stop snoring and sleep better! Proper sleep is essential to good health and well-being. Breathing disordered sleep can lead to daytime drowsiness, mood changes, irritability, and an inability to function at peak efficiency.
At the office of Jeffrey Cahn, DMD, our goal is to help patients who are affected by sleep disorders get a more restful and restorative night's sleep. Dr. Cahn has over twenty-five years of clinical experience in determining if oral appliance therapy is indicated and which appliance would be best for the individual patient. Every appliance is custom made to address individual anatomy and needs to ensure a better night's rest to maintain overall well-being.
Obstructive sleep apnea also can lead to detrimental cardiovascular effects. Left untreated, obstructive sleep apnea has been shown to be correlated with increased likelihood of high blood pressure, heart attacks, strokes, and impotence.
We encourage you to browse through our website for more information and contact us with any additional questions, or schedule an appointment for care.